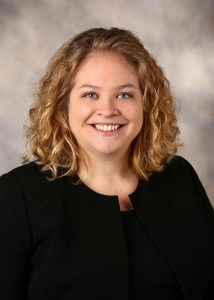 Lindner & Marsack, S.C., one of the region's most respected and long-standing management-side labor and employment law firms, today announced Lauren Matthiesen has joined the firm as an Associate. Ms. Matthiesen will focus on defending worker's compensation claims across a variety of industries. Prior to joining Lindner & Marsack, Ms. Matthiesen was a worker's compensation defense attorney at Husch Blackwell and an associate attorney at Matthiesen, Wickert & Lehrer, S.C., where she focused on insurance defense and subrogation.
"Our worker's compensation team has grown steadily in recent years, and Lauren will be a great asset to our clients in delivering efficient and effective representation for employers in all aspects of worker's compensation defense," said Thomas Mackenzie, Firm President.
Ms. Matthiesen received her law degree from Marquette University Law School in 2012. While in law school, she did pro bono work for LAMP (the Legal and Medical Partnership) and served as in intern in the Office of the Chief at the Milwaukee Police Department. She completed her undergraduate studies at the University of Wisconsin-Madison, after which she spent a year studying abroad at the National University of Ireland, Maynooth.
Licensed in both the Eastern and Western District courts in Wisconsin, Ms. Matthiesen is a member of CLM (Claims + Litigation Management). In addition to judging Wisconsin's high school mock trial competition, she volunteers her time at Milwaukee area events including Germanfest and the Wauwatosa's Farmer's Market.