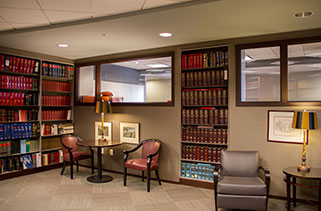 Addressing Management's Employee Benefits Needs and Challenges
Implementing a cost-effective employee benefit plans is an important part of successfully retaining key employees as businesses grow and respond to marketplace changes. However, putting a 401(K), retirement 403(b), health-care, stock option or other employee benefit plans in place can create problems that business owners do not anticipate.
The labor and employment law firm of Lindner & Marsack, S.C. has helped business owners and management teams address the dynamic and critical issue of employee benefits for more than 100 years. The firm has earned a reputation for understanding business interests and creating cost-effective solutions for businesses across the country and in a wide variety of industries.
The lawyers at Lindner & Marsack, S.C. take a strategic approach to assisting employers with employee benefits issues including:
Plan administration and design
Plan amendment, merger and termination
Fiduciary obligations and litigation
ERISA and IRC compliance
Qualified and non-qualified benefit plans
Multi-employer plans
Withdrawal liability assessments, arbitrations and litigation
HIPAA compliance
Benefit issues in collective bargaining
Healthcare cost containment strategies
Litigation avoidance