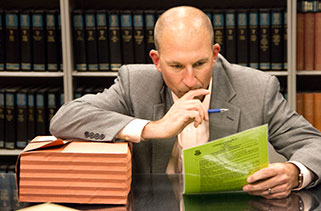 Negotiating on Behalf of Management in Labor Negotiations
Successful negotiation of a collective bargaining agreement (CBA) can often mean the difference between growth and failure for a business. Lindner & Marsack, S.C. has been representing management's interest in labor negotiations for more than 75 years. The firm's attorneys are passionate strategists – with proven experience as skilled labor negotiators – who work to achieve agreements and as well as administer contracts.
The firm also assists management in contract administration matters once the agreement is in place. When disputes do arise, the attorneys of Lindner & Marsack, S.C. effectively represent companies in the grievance and arbitration arenas.
The firm's labor relations attorneys help clients achieve their objectives in all aspects of contract administration, collective bargaining and arbitration including:
CBA strategy development
Serving as chief spokesperson
Mediation representation
Interest-based bargaining
Contract interpretation and related strategies
Grievance arbitration
Strike and related legal matters
Public relations issues
Representation before the NLRB