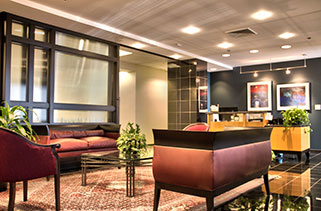 Lindner & Marsack, S.C., Management's Most Trusted Workplace Partner and Legal Advisor Since 1908
One of management's toughest tasks when a business grows is keeping employment costs down and productivity high without creating opportunities for employee complaints. Human resources departments face many new challenges in our constantly evolving legal and financial world.
The labor and employment law firm of Lindner & Marsack, S.C. helps management find innovative solutions to all employee relations challenges. Because there are no one-size-fits-all answers to workplace challenges, the attorneys at Lindner & Marsack, S.C. take time to understand each individual business, its operations, and the role of employees in the business' future.
The law firm understands business from management's perspective and helps clients avoid costly litigation and employee relations problems by ensuring policies, practices, and employment decisions not only comply with the law, but are good for the business overall. Employment counseling services include:
Developing employment policies and handbooks
Employee discipline and discharge
Creating performance management programs and strategies
Developing and evaluating wage and hour practices (FLSA compliance)
Negotiating and drafting employment agreements and non-compete/confidentiality agreements
Designing drug testing programs
Managing employee leaves of absence (FMLA and ADA compliance)
Investigating employee complaints
Business restructuring and reductions in workforce
Litigation avoidance strategies
Employee and supervisory training