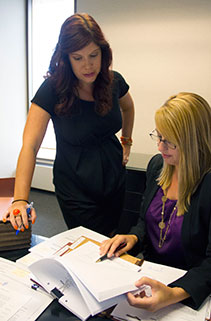 Managing Employer Compliance in an Ever Evolving Regulatory Environment
Employment and labor laws have changed substantially since Lindner & Marsack, S.C. began representing business management in 1908, and the firm's attorneys understand that complying with hundreds of statutes and regulations is often a significant investment and challenge for businesses.
Lindner & Marsack, S.C. helps prevent compliance issues from taking priority over other business objectives. Since its inception, the firm has helped thousands of businesses defend against compliance violations that would adversely affect businesses by providing practical, innovative and cost-effective solutions.
Legal services in the area of regulatory compliance include:
OSHA compliance and investigations
Developing workplace safety programs
OFCCP compliance and audits
FLSA and state wage and hour compliance
DOL audits
USERRA, FMLA and other leave of absence requirements
ERISA
HIPAA
Sarbanes-Oxley
Employee training