Lindner & Marsack, S.C., today announced that Thomas Ryan Boyd and Vanja Pemac have joined the firm's worker's compensation defense team. The two attorneys join Andrew J. Quartaro, who joined Lindner & Marsack earlier this year to lead the firm's new office in Madison.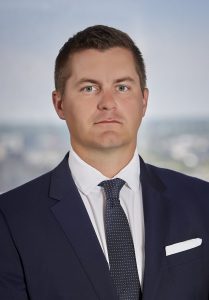 Boyd comes to Lindner & Marsack after having practiced labor, employment and worker's compensation law in the Chicago area for the past seven years. He focuses his practice on defending insurance companies and self-insured companies throughout Illinois and Wisconsin in worker's compensation matters. He brings extensive trial experience – including proceedings before the Illinois Workers' Compensation Commission, in Illinois Circuit Court, the Criminal Division of the Circuit Court of Cook County and in Illinois Appellate Court. He also volunteered his legal counsel to the Legal Assistance Foundation in Chicago. Boyd received his J.D., as well as a certificate in Alternative Dispute Resolution, from Pepperdine Law School in California in 2013. He received his Bachelor of Arts in Communication Science and Theory from the University of Wisconsin-Madison in 2010. Now, having returned to the Madison area, he lives on the city's west side with his wife and daughter.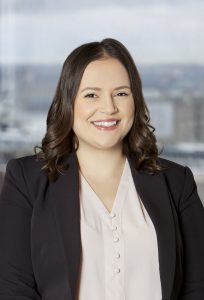 Having served as a law clerk with Lindner & Marsack since January of this year, Pemac received her J.D. from the University of Wisconsin-Madison Law School in May of 2020. As a student, she was a member of the Student Bar Association and competed in numerous Mock Trial competitions. She is the recipient of the Susan B. Steingass Outstanding Advocacy Award; the Mike Eidson Scholarship from the American Association of Justice; and the Sasich/Kordich Memorial Scholarship from the Serbian Bar Association of America. Previously, she graduated summa cum laude from the University of Wisconsin-Milwaukee with a Bachelor of Arts in Political Science. Outside of work, she enjoys hiking the trails of the Kettle Moraine area and is an avid amateur baker.
"With our growing presence in the Madison area and across the region, we continue to reinforce and deliver on our promise to serve as management's most trusted partner and legal advisor," says Firm President Oyvind Wistrom. "We're thrilled to have Ryan and Vanja join our team in Madison in our work to help employers mitigate risk and successfully navigate the complex landscape of worker's compensation defense."