Lindner & Marsack, S.C., announced today that Alexandra (Sasha) Chepov and Justin Schuessler have joined the firm. Both attorneys will practice out of Lindner & Marsack's Milwaukee headquarters.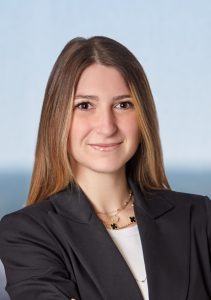 A recent graduate of Marquette University Law School, Chepov has been serving as a law clerk with Lindner & Marsack since January. As an Associate Attorney, her practice is dedicated to providing employers with legal advice and rigorous representation in labor and employment litigation matters including wage and hour (FLSA), employment discrimination, harassment and retaliation (Title VII, ADA, ADEA), immigration, family and medical leave (FMLA), restrictive covenant agreements (non-competition, non-solicitation, confidentiality), severance agreements and general labor relations. In addition, coming from a family of business owners, Chepov brings a unique perspective and experience to guiding employers of all sizes in customizing employment practices and policies that best promote their unique business interests and objectives to maintain proper practices and avoid litigation.
While in law school, Ms. Chepov served as the President of the Moot Court Executive Board, participated in the Honor's Moot Court Competition, and competed in the national labor and employment moot court competition.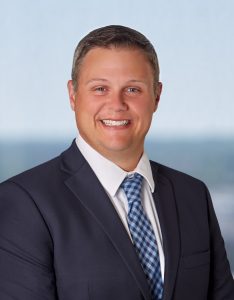 As an Associate Attorney, Schuessler's practice focuses on defending worker's compensation claims throughout the State of Wisconsin. His previous experience handling in-house worker's compensation matters for a multi-billion-dollar corporation doing business across North America cultivated a comprehensive understanding of the worker's compensation frameworks of various jurisdictions across the United States. Prior that that experience, Mr. Schuessler defended corporations and their carriers in a similar role at Kasdorf, Lewis, & Swietlik.
Schuessler received his law degree from Marquette University Law School in 2012 and his Bachelors of Arts from the University of Wisconsin-Milwaukee in 2009. While in law school, Mr. Schuessler clerked for Milwaukee Office of the National Labor Relations Board and also worked part-time for a Milwaukee-based claimant's firm gaining knowledge and experience to help him better defend employers and their carriers.
"As our team continues to grow, so does the depth and breath of our experience across the full spectrum of labor and employment law services we deliver for employers in Wisconsin and beyond," says Firm President Oyvind Wistrom. "Justin and Sasha both exemplify the qualities we value most – dedication, integrity and fortitude – that foster collaboration among our team members and ensure we are at our best in helping clients navigate their toughest legal challenges."