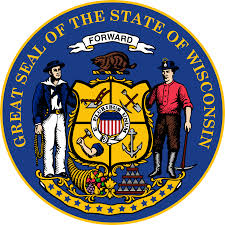 Governor Walker, as part of his budget bill that was released on February 3, 2015, proposed removing the Worker's Compensation Division from the Department of Workforce Development (DWD) and moving the functions to the Department of Administration – Office of Hearings and Appeals (DOA) and to the Office of Commissioner of Insurance (OCI).  Specifically, the administrative law judges would be moved to the Office of Hearings and Appeals to join the judges currently in that office who handle hearings for many other state agencies.  The judges would be in charge of adjudicating cases only and would no longer be involved in the day-to-day administration of claims and disputes.  The rest of the staff would be moved to the Office of Commissioner of Insurance which would presumably take over all administrative functions including insurance regulation, claim  management, compensation payments and medical fee disputes. 
Previously, all amendments to the Worker's Compensation Act have been proposed by the Advisory Council which is made of up representatives from labor, management and insurance.  The Advisory Council proposes amendments to the Act every other year which are almost always ratified by the Legislature.  Governor Walker's budget bill marks the first time that changes to the Act have been proposed without the input or knowledge of the Advisory Council and, if passed, may make the Council's role in legislation obsolete.   
The bill is currently being reviewed and revised by the Legislature.  If it passes the Legislature, it will become law once signed by Governor Walker.  The Governor has indicated that he would like the budget bill to be resolved by June 1, 2015, and any changes to the Act that are passed would take effect on January 1, 2016. 
There has been much conjecture regarding the effect this proposal may have on the worker's compensation system as we know it today, but few details are known as to how this will change the day-to-day handling of claims, hearings and settlements.   The attorneys at Lindner & Marsack, S.C. are actively involved in monitoring this situation and will continue to provide our clients with updated information as it is released.    
Please contact any member of the Lindner & Marsack Worker's Compensation Defense Practice with any questions.