Lindn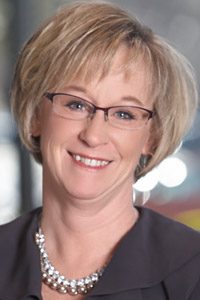 er & Marsack, S.C., one of the region's most respected and long-standing management-side labor and employment law firms, announced today the advancement of Sally Piefer to Equity Partner.
Piefer, who joined Lindner & Marsack in 2016, specializes broadly in all areas of employment law matters with special emphasis in employment litigation, employment counseling and compliance issues, and employee/supervisor training. Sally's litigation practice has involved representing and defending employers in employment discrimination, wage & hour, FMLA, ADA, OSHA and unemployment compensation claims. In addition, she frequently drafts, advises clients and litigates claims involving non-competition, non-solicitation, confidentiality and duty of loyalty issues.
"In the short time Sally has been with Lindner & Marsack, she has become both a leader among our dedicated team of attorneys as well as an invaluable asset to our clients in providing counsel to help them address their toughest legal challenges," said Thomas Mackenzie, Firm President.
Piefer received her JD from Marquette Law School in 1994. Before joining Lindner & Marsack, she led the employment law team at a small Waukesha area law firm for more than 17 years. Piefer has an AV rating from Martindale Hubbell, the highest possible. She has also received "Women in the Law" accolades from the Wisconsin Law Journal and special recognition from the Waukesha County Community Foundation's Women of Distinction.
"No matter the issue or challenge facing a client, my main goal is to help employers operate in the most efficient, productive and cost-effective environment possible, says Piefer. "I take immense pride in working with clients to mitigate and manage risk, and helping them implement solutions that are proactive, practical and legally sound. Doing this work with the support of my colleagues at Lindner & Marsack just makes it that much more rewarding."