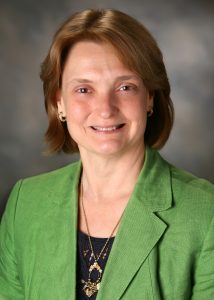 Lindner & Marsack, S.C. is pleased to offer enthusiastic congratulations to Laurie Petersen, who is being recognized by the Wisconsin Law Journal as a 2017 Women in the Law honoree. Petersen, who has been with the firm since 1990, is a shareholder and member of its Board of Directors. Her extensive labor and employment law experience covers a broad spectrum of matters for diverse business organizations in a range of industries. She frequently lectures on critical employment law topics for a variety of human resource and training organizations, and holds an adjunct faculty position at Marquette University Law School where she teaches employment discrimination law.
"For 27 years, Laurie Petersen has been an integral member of our dedicated team of attorneys," said Firm President Thomas Mackenzie. "Our clients are fortunate to have her at their side during litigation but, perhaps more importantly, she has dedicated her career to helping clients create proactive, cost-effective legal strategies to achieve their business goals while minimizing the risk of litigation."
The 14th annual Women in the Law recognition event will take place Wednesday, June 7, at Milwaukee's Discovery World. For more information about the event and a full list of this year's honorees, visit http://wislawjournal.com/women-in-the-law/.